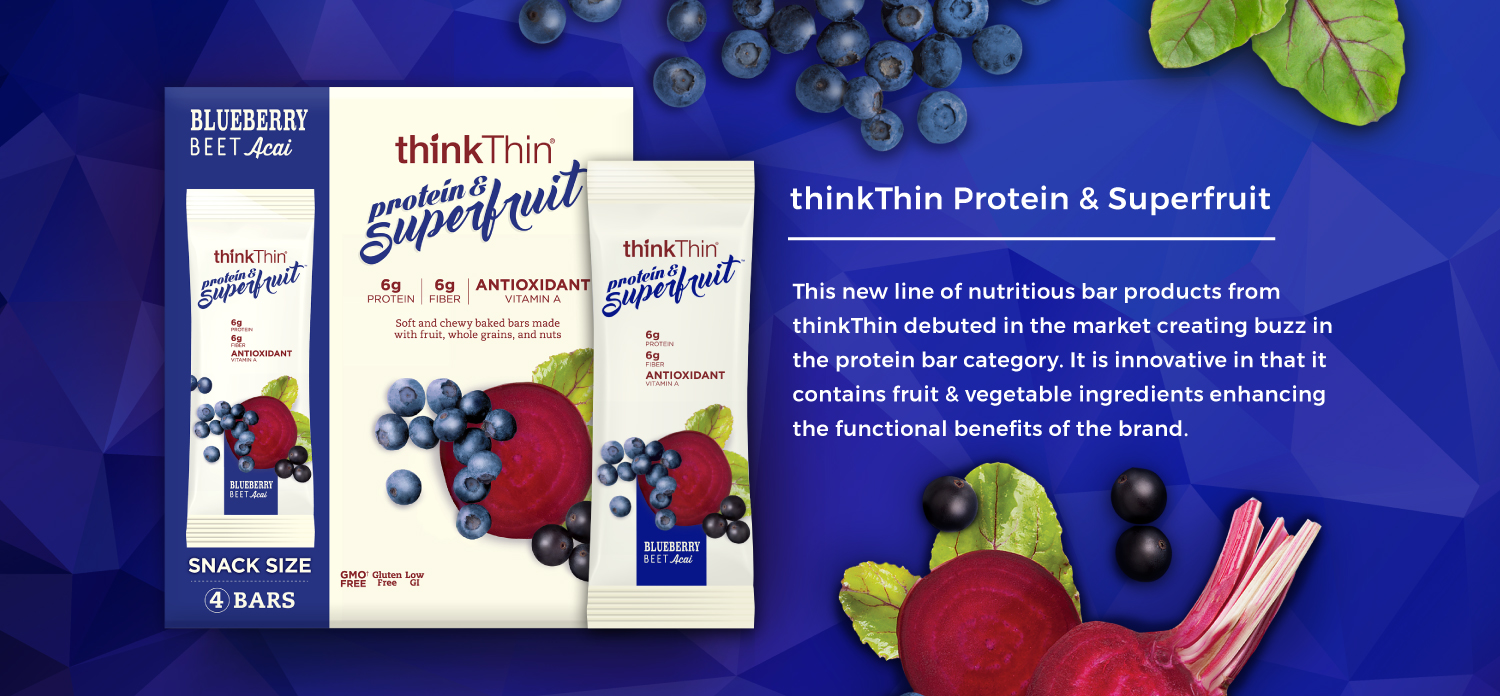 Branding & Packaging
Protein & Superfruit provides a combination of fruit and vegetable ingredients in a baked protein bar. It is a nutritious offering with the opportunity to visually position the benefits on the primary display panel. Also, the product is a premium offering which required the approach to incorporate visual design cues, coupled with printing techniques to "plus-up" the experience. Finally, the brand is known for its delicious and indulgent imagery through beautiful photography, shot in natural lighting. The photography tone helps convey strong appetite-appeal, which was our intent.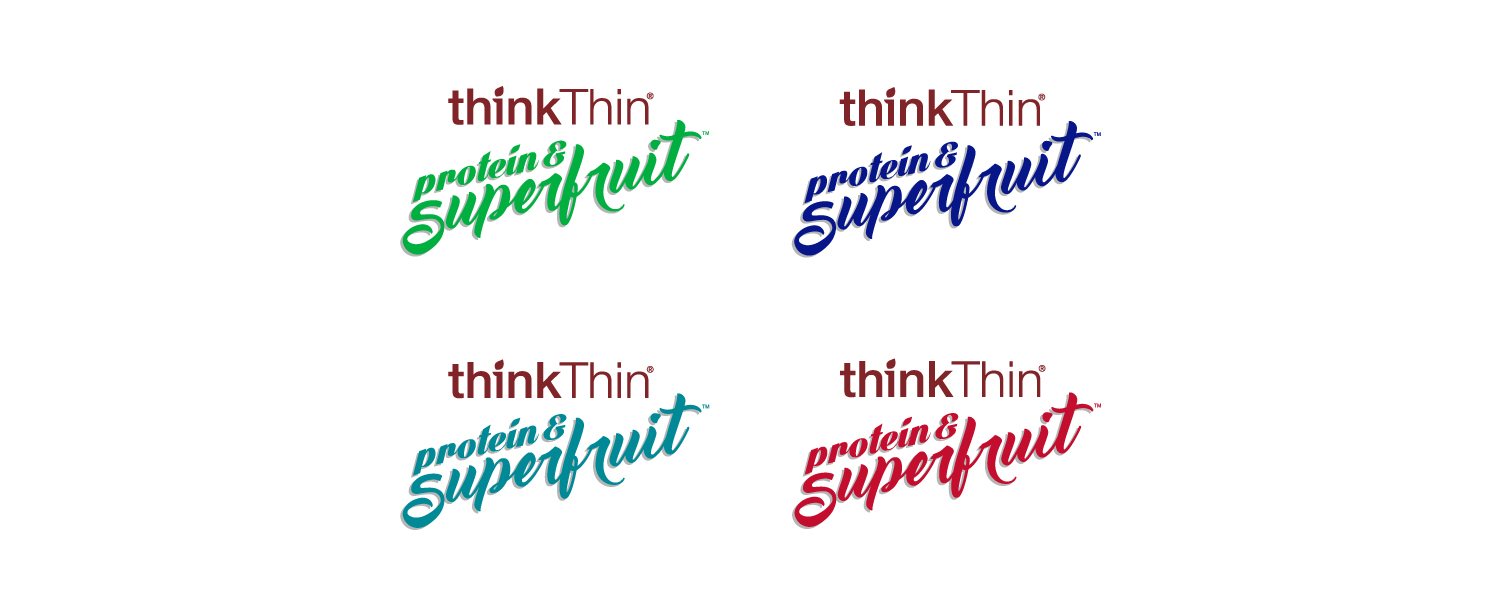 Logo Development
A unique logo was necessary to drive differentiation from the existing line. The font was chosen for its whimsical and casual nature. Exploring color was another strategy to help bring-it-to-life. We recommended a vibrant, bold color palette, assigning each flavor & logo with a color.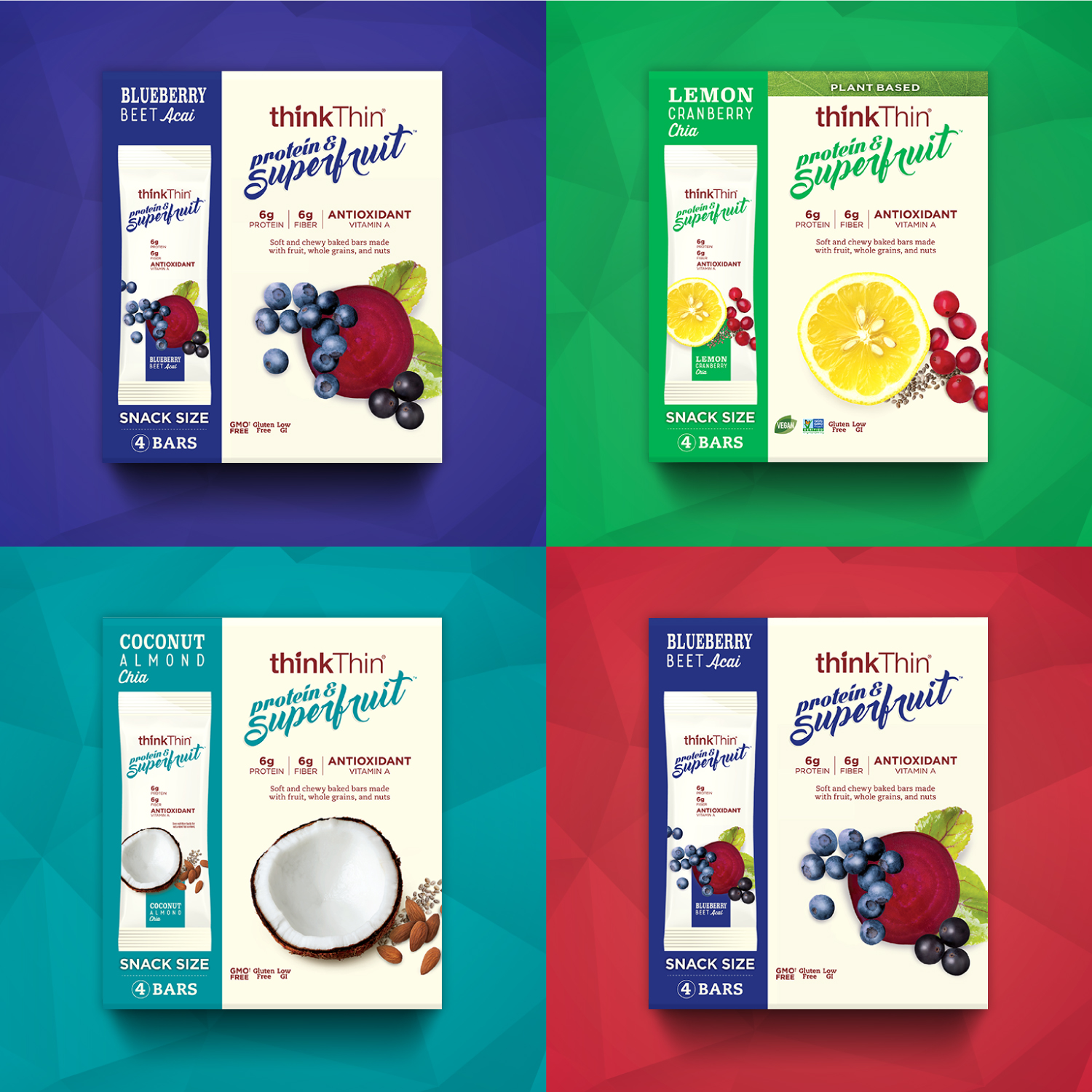 "Good design is obvious. Great design is transparent."
Joe Scarano
The excitement of this new product has required heavy marketing support which we are excited about. It is a bold new offering from thinkThin. It pushes the envelope on the existing line look and calls attention at shelf. Retailers, from big box to Club channels, have shown their interest for Protein & Superfruit. Through social media promotions, timing with the "Have a Think" ad campaign, a, and a debut at the largest food show in the US, it has created excitement & buzz in the marketplace.
Protein & Superfruit has been featured on the "Packaging of the World" website as an innovative and inspirational example of package design & brand identity. "Packaging of the World" is one of the most prominent package design websites showcasing the most interesting and creative work worldwide.